MAIN LIBRARY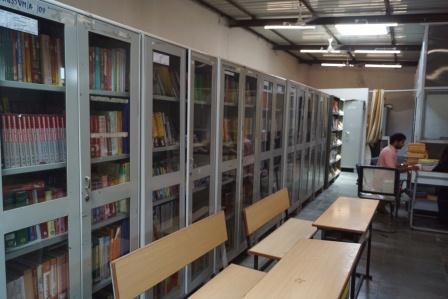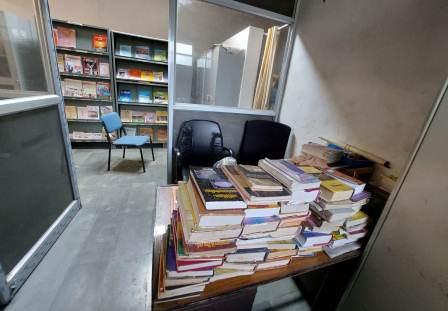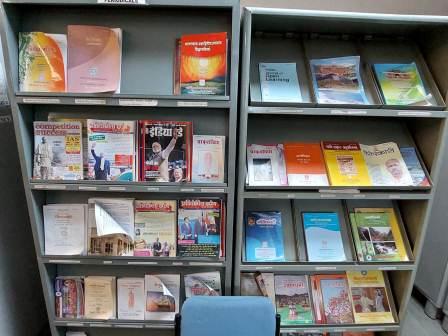 About Library


1.The institution has a rich library system.
2.There is one central library and four departmental libraries and they are all well-equipped.
3.There is an Integrated Library Management System
4.The Visitors' Register, the Books Issue Register separate for Students and Staff, Research Fellows Register are maintained regulary from time to time in the library



Library Details
No. of Newspaper
10
Library Books
12405
Magazines
32
CD /DVD
244
Almirah
15
E-Books & Journals
Library Collection


1.The Campus has a rich library with more than 12,405 books and 32 magazines and journals. Most of the magazines and journals are sent by the different Sanskrit institutions free of cost.
2.There is the facility of book bank in our library which has 823 books and the number of donated books is 195
3.Open Sources book links are available in Campus Website




RULES AND REGULATIONS OF THE LIBRARY



1. Each student will be issued Library Borrowing Card for availing books for reference.
2. All students have to return the books borrowed within the stipulated time.
3. The Borrower Card should be surrendered on completion of the course or termination of the membership or on notice.
4. A Non-member will be permitted to refer the library with the approval of the competent authority.
5. Books will be issued to the members only on the production of identity card.
6. Students of the Campus with Identity Cards only are allowed to use the Library.
7. Damaged/rare books and the books which are 25 years old will not be issued.
8. No Dues Certificate will be issued by the librarian when a reader ceases to be a member and returns all books.
9. Silence should be strictly maintained in the library.
10. Readers are requested to leave the books on the reading tables after their use.
11. Books will be issued on request and reference given by the students.
12. Reference books, Multi-volume books and periodicals are not lent




OVER DUES



1. Borrowers are eligible to keep a book ordinarily for 14 days from the date of issue. A penalty of Re 1-00 per day, per book will be levied if returned after due date.
2. A penalty ranging four times or more of the price of the damaged or lost books will be levied and the decision of the Library Committee/Librarian/competent authority is final in this regard.